"When it came time for our growing family to find a bigger home, we knew we had to rely on someone we trusted. Jordan's expertise helped us sell our home in only a few days and find our next home just as fast. Sadie's excitement says it all! We couldn't have had a better experience with Jordan Vaughn."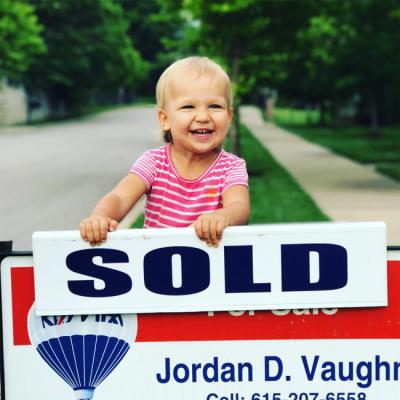 "We could not ask for a better realtor. You will not find a more trustworthy partner in buying or selling your home. Almost 15 years after first working with Jordan, he continues to be our go to resource for anything home and real estate related. You cannot go wrong in deciding to work with Jordan, he is the best!"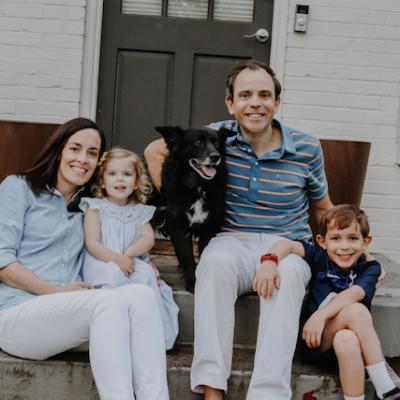 "Jordan made selling our home an absolute breeze! He gave great advice on what should be prioritized to get it ready to sell, and what to do as we prepared for showings. He notified us of each offer as it came in and advised us to not jump at the first one. I'm so glad that we listened, because it definitely worked in our favor to wait! He organized all of our offers with a thorough breakdown of each one on a spreadsheet side by side and went over them with us in person, helping us chose the best one. We were kept up to date each and every step of the way and never felt like we were lost in the process! Jordan made selling our house as easy and stress free as possible!

When we decided to start home-shopping, we had no idea what we were doing. Jordan was so incredibly helpful and knowledgeable, and extremely patient with us as we navigated making such a huge decision. He answered all of our (many) questions thoroughly. Jordan also listened so well to what we were wanting in a home that he knew right away when we'd found it - even though I needed a little persuading. Once I saw it in person I knew that it was the home for us! He checked off every box that we had requested and then some! He advocated for us even when we didn't know what we needed. Buying a new home can be one of the most stressful things you'll ever do, but Jordan took as much of that stress away as he could and made it an enjoyable process!"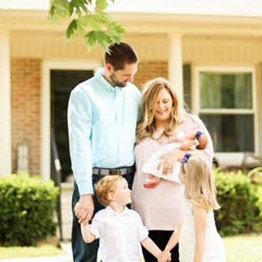 "As recent transplants to the Nashville area, my wife and I were unsure about where we wanted to settle. As first time home buyers/builders, we were unaware of the amount of research, work, and decisions that went into the process of buying/building a home. Jordan was there through the entire process. He offered unbiased information about the areas we were interested in, and worked extensively to develop our list of expectations while staying in budget. After signing our contract to build, Jordan contacted us weekly with updates, and was always available to answer questions. As a 15 year veteran to the Middle Tennessee real estate market, Jordan has the knowledge and experience to find his clients the perfect home, whether resale or new construction. Subsequent to purchasing our home, my wife's parents and grandparents relocated to Middle Tennessee, both of whom used Jordan as their Realtor, with similar experiences. He is a true real estate professional.Jared and Lauren Dougan."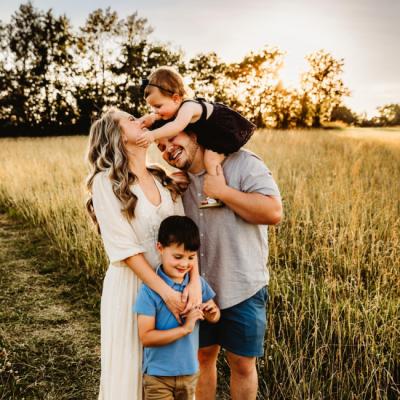 "We've now sold two homes with Jordan and each experience was amazing. Each scenario was different and he made the process super easy. We were worried about all the little details and he walked us through our concerns and made sure all of our questions were answered. Even more importantly, his guidance through the next steps made the whole experience stress free. He helped us navigate through the offers we received and explained in detail the pros and cons of each one. He also helped us negotiate exactly what we wanted with the contract and closing. Each time we sold with Jordan, we couldn't believe how well everything went. Jordan cares about his clients and it shows in the extra effort he puts forth."
"Jordan has helped us purchase two homes. Once as first time buyers and the second time as a growing family tackling the next chapter in life. As first time buyers we were completely in the dark when it came to buying a home. My wife and I had some pretty specific needs/wants and Jordan met and exceeded the items on our list. We chose to go the new construction route and Jordan is very knowledgeable with that process. He also was willing to go to bat for us when something didn't go as planned. We thought for sure we would stump him when searching for our second home. With kids, the priorities changed and so did our needs. After a brief search, Jordan called me one day and said "I found you guys the perfect house". As soon as we saw the property, we knew it was exactly what we were looking for. Working with Jordan has always been a pleasure. He has a great personality and is a joy to be around. You won't regret trusting him with your real estate needs!
As always, we really appreciate all you've done for us. "